Brother Creative Center Animation
A 3D animation produced to advertise the Brother Creative Center to Children and their Parents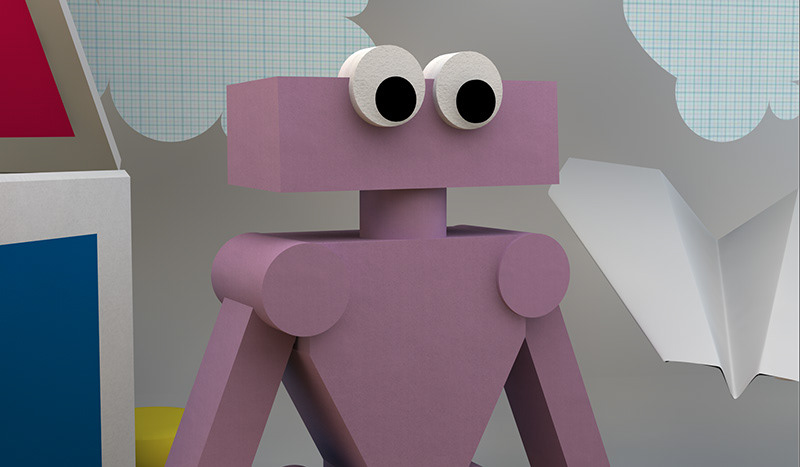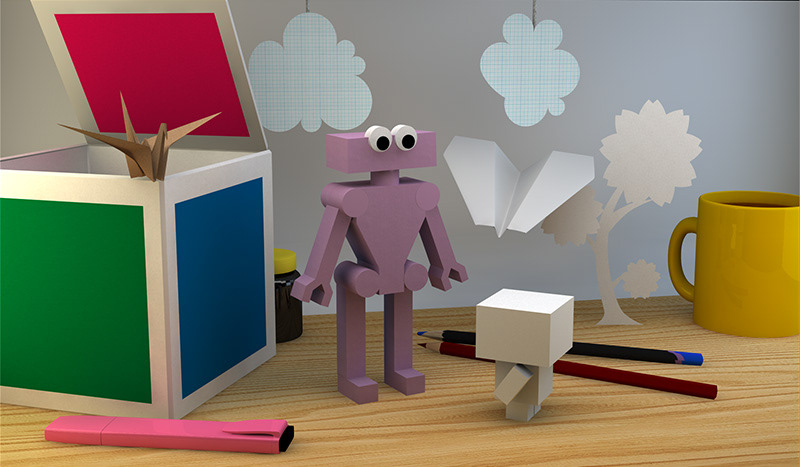 Brother Creative Center is an exciting online concept offering free printable creative templates including greeting cards, 3D models, games and paper-crafts.
DBD were commissioned to promote Creative Center via an engaging and informative animation, appealing to children looking for fun activities and parents looking to entertain them and help them learn in a fun way.
Working with the Brother Europe Communications Team, we brought the paper crafts to life through a series of 3D animations; transforming an ordinary desk in a child's room into a wonderful world of creativity, excitement and fun!
The creative strategy was based around the main animation appealing to children's imaginations; and the shorter, more literal blipverts being more effective in selling the creative activities to their parents.
The creative process kicked off with a loose concept and initial visual mock-ups of what the magical world and characters might look like. The characters we're then fully developed to be exact replicas of the downloadable templates from the Creative Center.
The narrative was then firmed up through several storyboard iterations, and production took place using 3D Studio Max where the 3D world was constructed and the characters rigged and animated. The soundtrack and FX were then added to enhance the narrative.