Cornerhouse – Playtime
Branding for Playtime exhibition at Cornerhouse Manchester.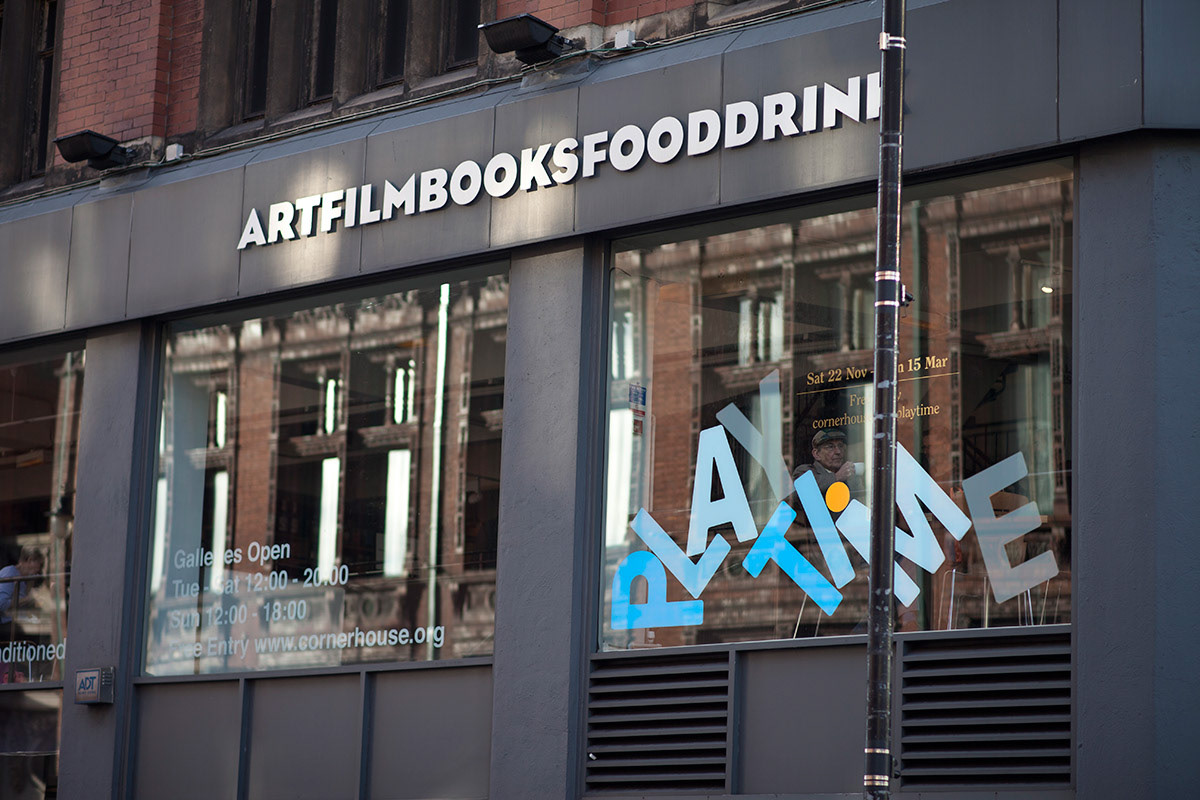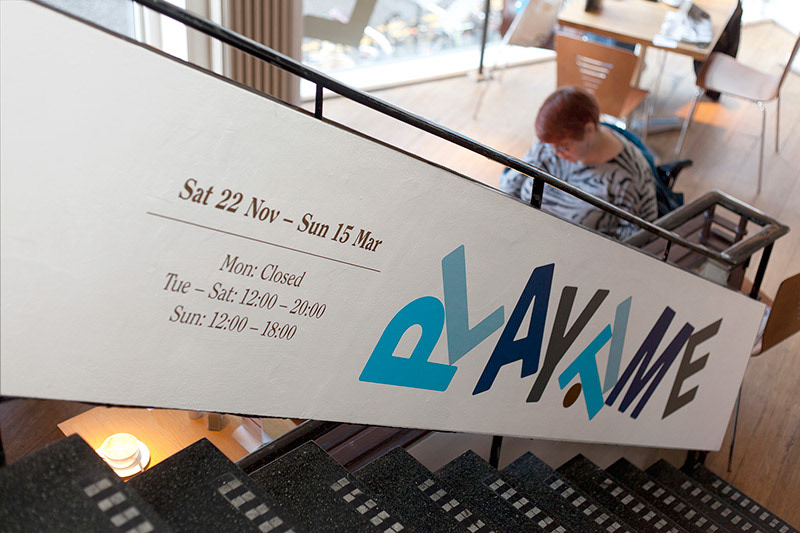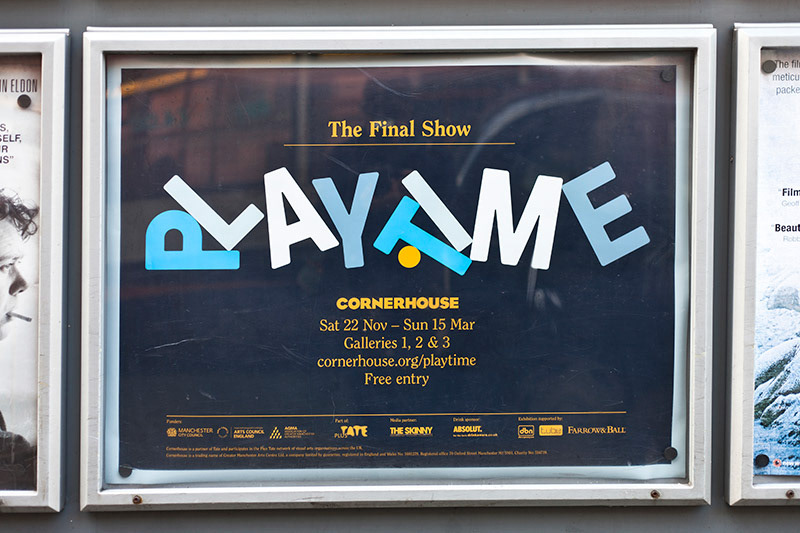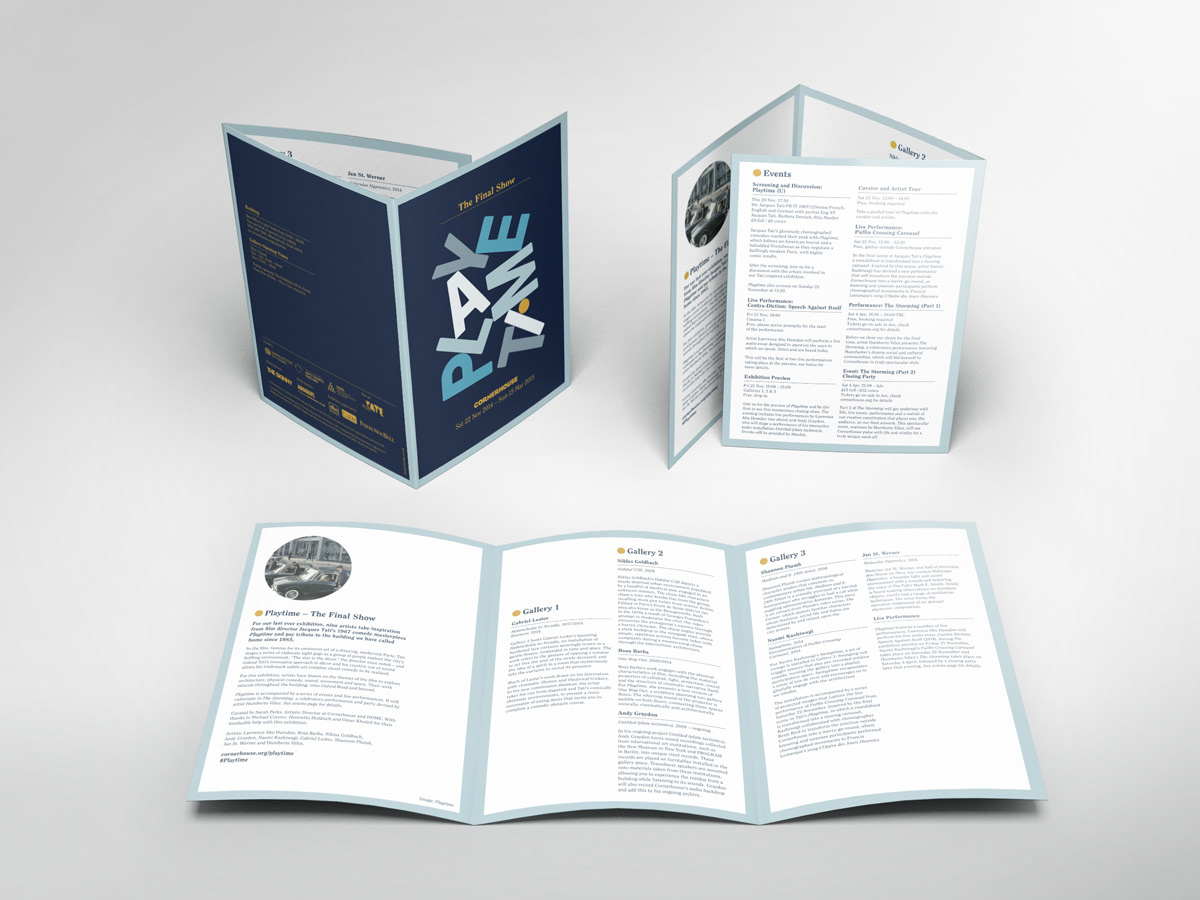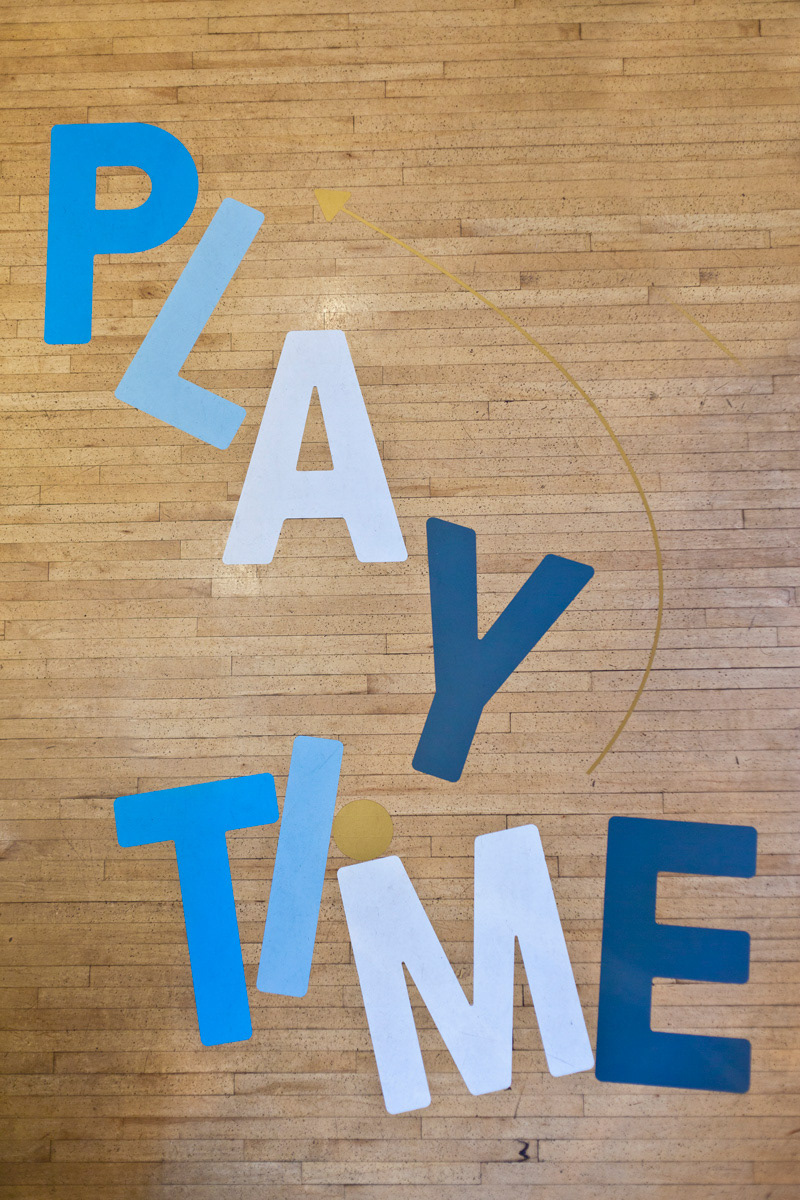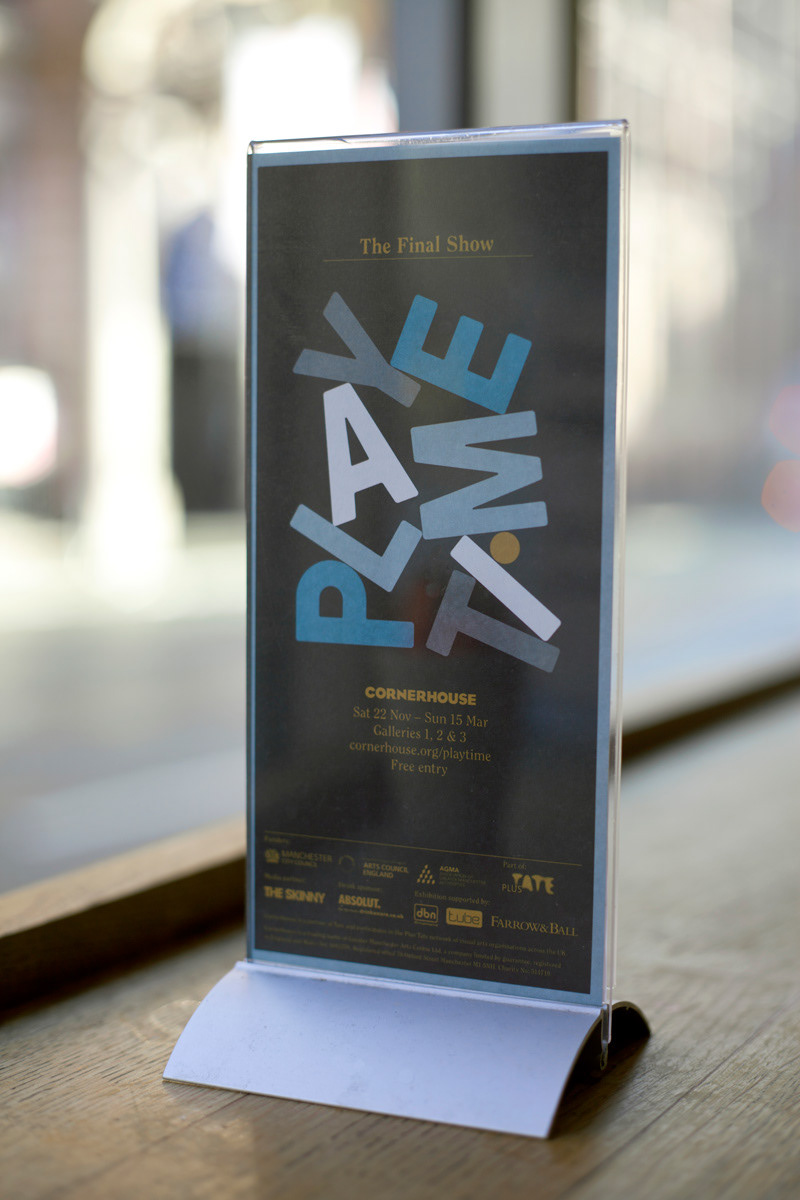 Playtime is the final ever exhibition to be held at Manchester's iconic Cornerhouse building before the merger with The Library Theatre Company to become 'Home'. The exhibition sees nine artists present playful work inspired by the Cornerhouse building and Jaques Tati's 1967 comedy film 

Playtime

.
Our task was to create a playful and commemorative identity for the exhibition that works well across many formats and pays tribute to Jaques Tati's comedy film 

Playtime

.
Using the exhibition title Playtime we created a playful and adaptable wordmark that forms the main part of the identity. The wordmark is a structure that changes to suit different media or location. It is made up of nine elements, that relate to the nine artists in the exhibition.
We then put together a colour palette inspired by the film 

Playtime

 and chose a brand typeface before creating artwork for the following materials: Gallery guide, posters, window vinyl, gallery vinyl, floor vinyl, cinema holding slide, invites and flyers.