Lux – Lightbulb Package Design
Packaging design for lightbulb company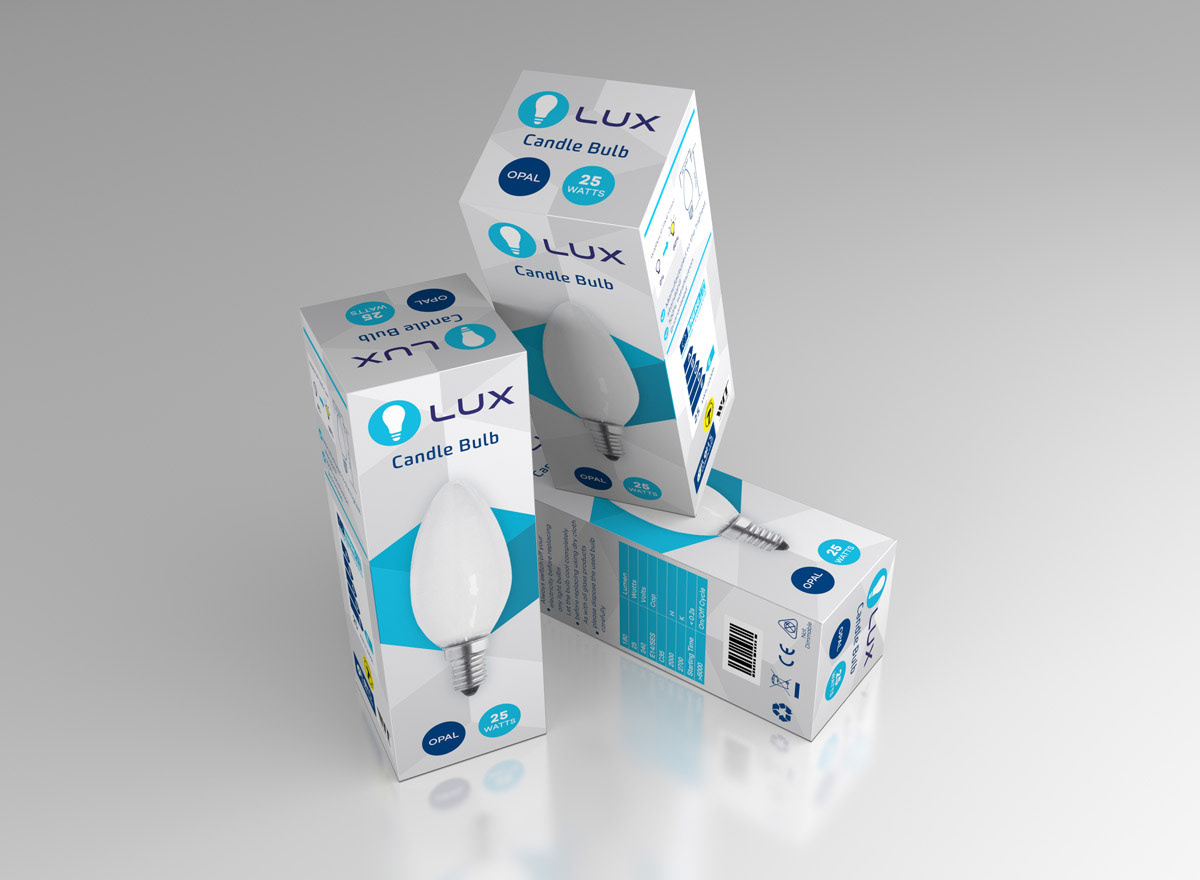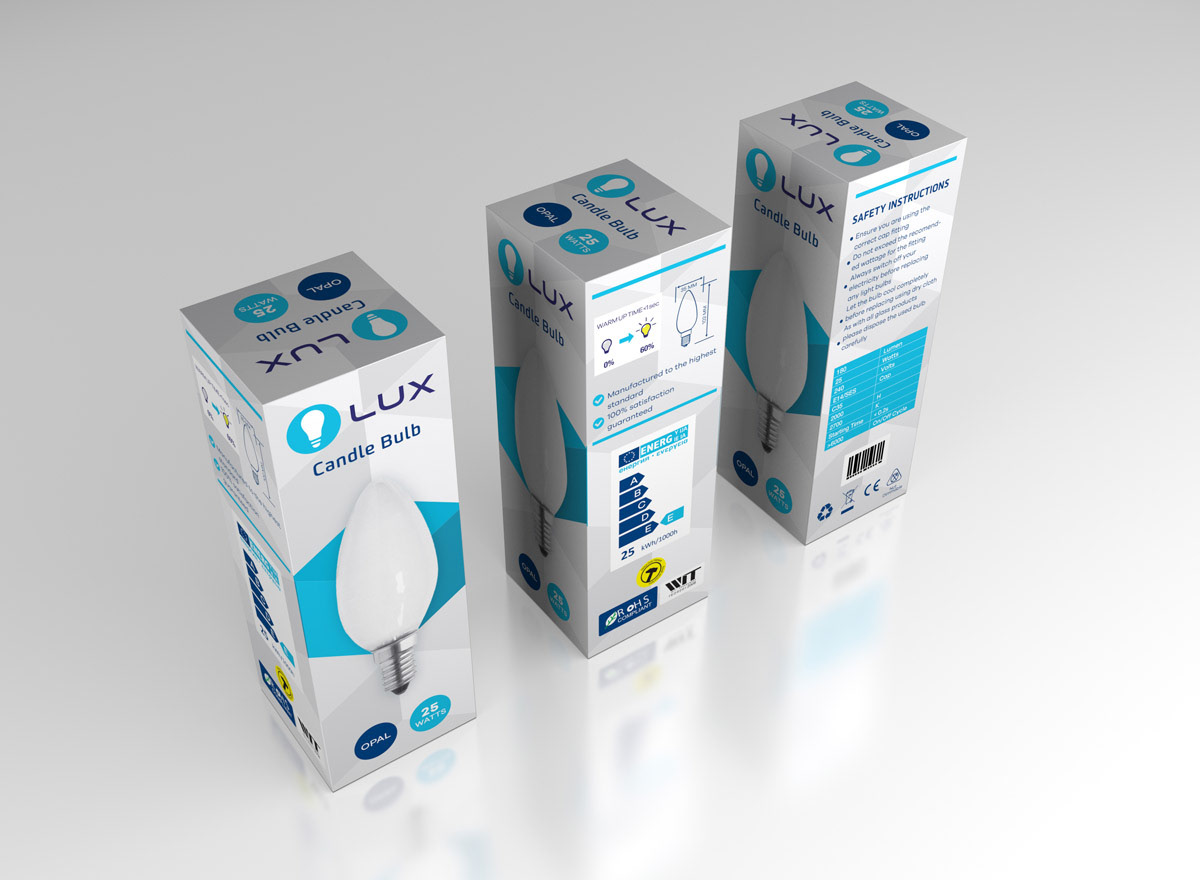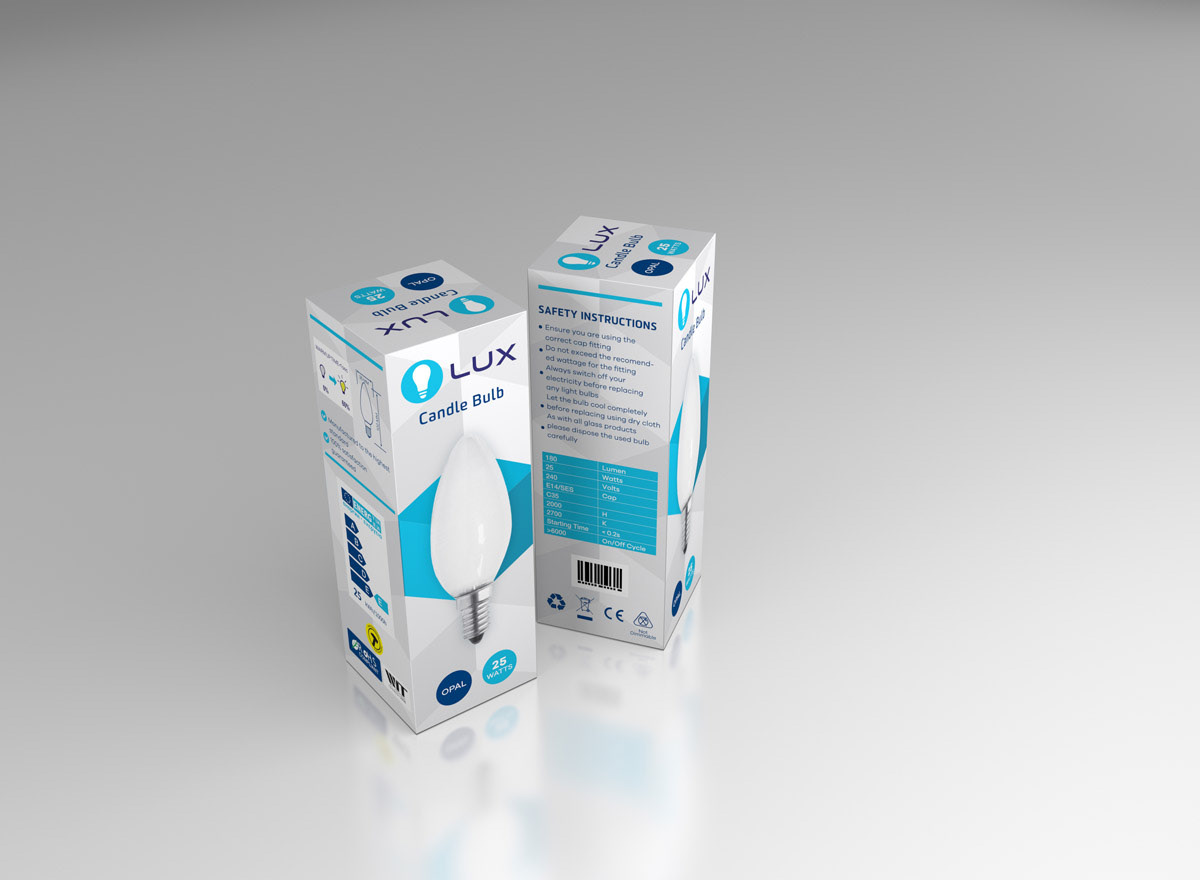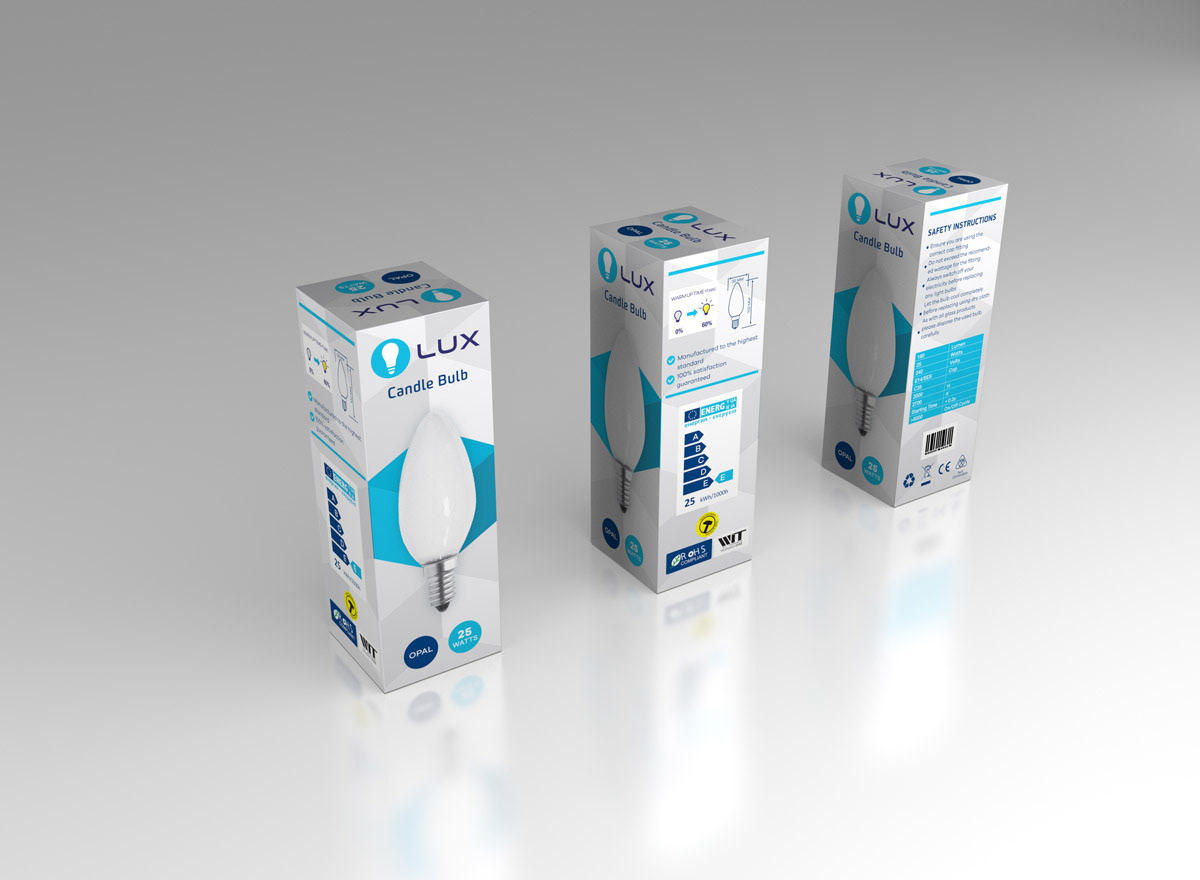 Lux produce affordable lightbulbs which are sold solely online.
Design By Day was tasked with creating a utility-focussed packaging design that would work across a large range of bulb types.
A 'no-frills' approach was taken and a simple yet bold design established to position the bulbs in the affordable end of spectrum. The bulb type is displayed for easily consumer selection.
The colour-coded design is easily transferrable to other bulbs in the range with minimal fuss.