Manchester Craft & Design Centre
Website design for Manchester Craft & Design Centre.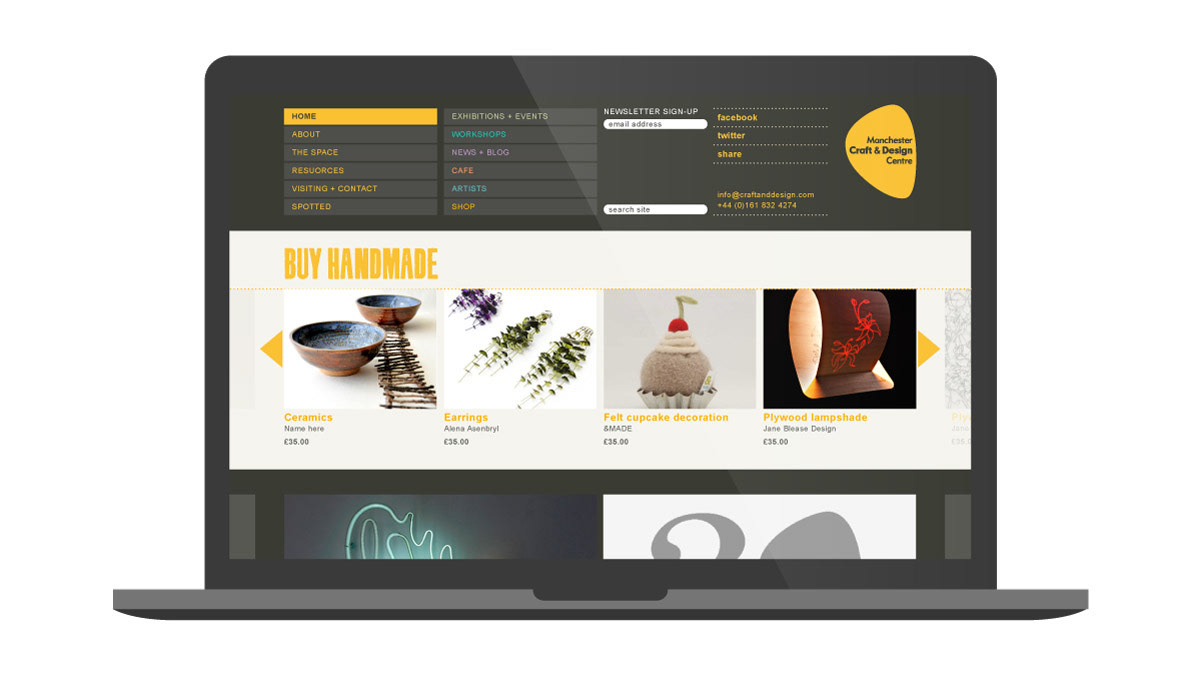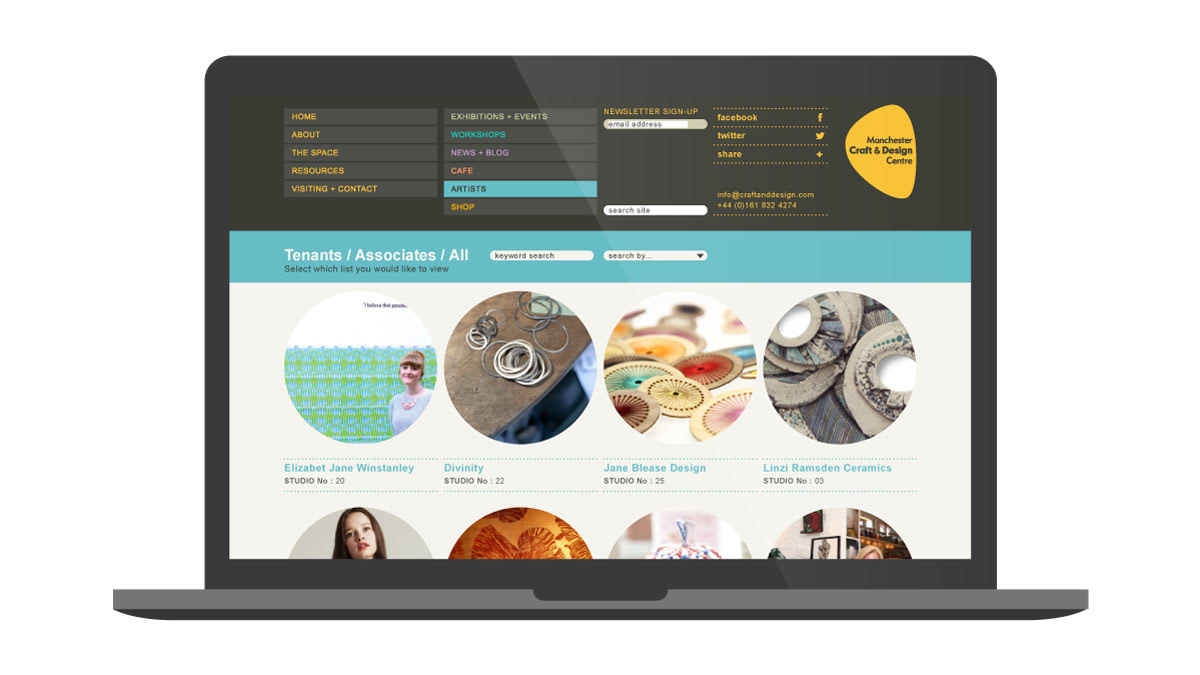 Manchester Craft and Design Centre is a Mancunian institution jam-packed full of artist's and maker's studios; a treasure-trove of beautiful arts & crafts to get your mitts on; plus a cafe to boot!
The task was to create an exciting online experience to encourage footfall to the centre, whilst designing a user-friendly platform for a content-heavy site with a complex architecture.
The already established branding was threaded through the UX design to create a craft-focussed aesthetic.
Imagery and rich media ensures a clear focus on artists, makers and the crafts themselves.
The site architecture separated into a number of main areas; news, events, artists & makers, exhibitions & events, workshops, café and shop and is all easily updatable by the client through the WordPress CMS.